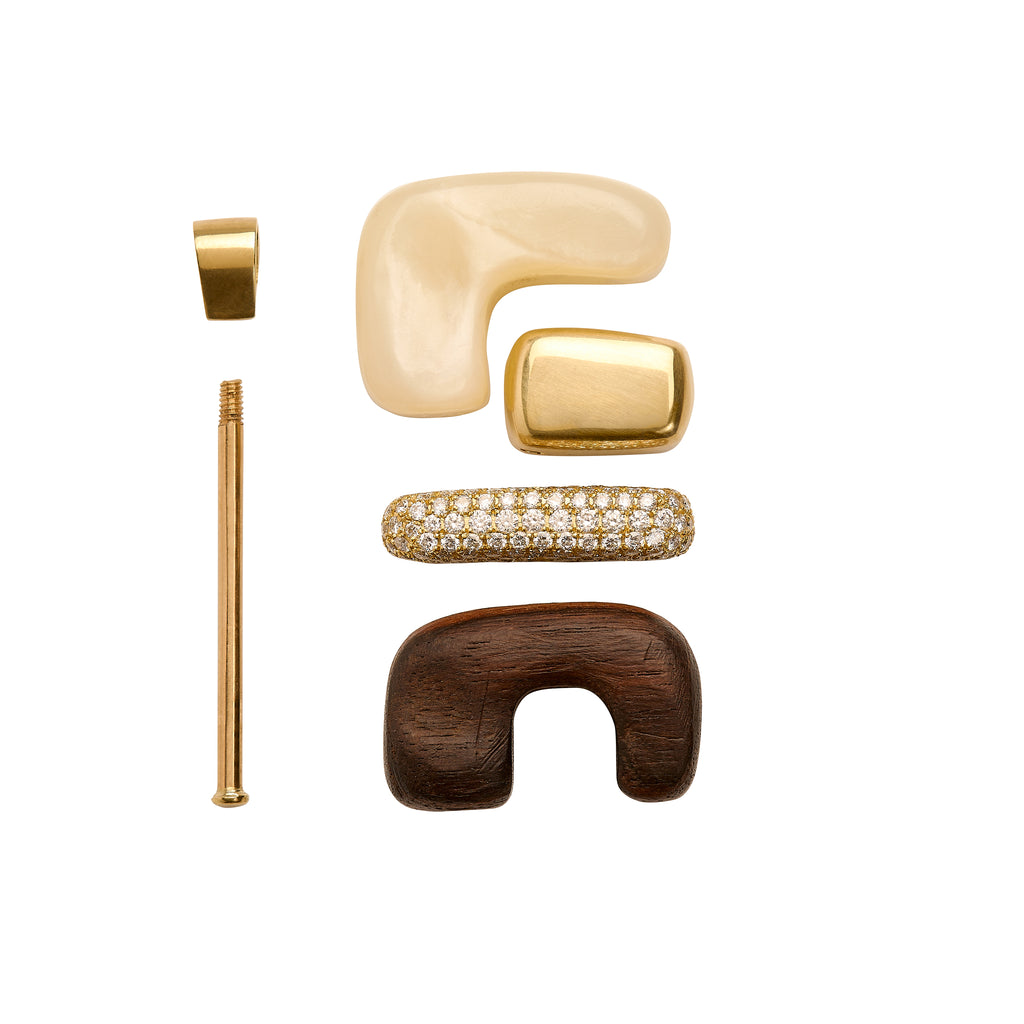 Why Totem? By definition, they are the emblem of belonging, of verticality, of robustness.

In a world that is breaking up, dividing, crumbling, we come back to values ​​of consolidation, gathering and sharing.
Structure:
Each Totem is made of 6 pieces that are stacked together and come on a gold chain.
Each piece is made from 18KT yellow gold, natural wood and white diamonds and is hand made in our studio in Lebanon.
The Totem collection is very sculptural and feminine, versatile and modular.
Think art meets jewelry for the woman of today.
The Totems are still very light around the neck and quickly become life-long jewels and collectible works.
The collection is divided in 3 themes: Earth (wood base), Air (Gold Base) and Water (Mother of Pearl Base)